Fundraiser Raffle Items
Purchase Your Raffle Tickets Here
#37. BooKoo Bounce Fun Pack - 10 Walk-in play passes, sports bottle, & backpack & 10-Ten minute karting heats at NOLA Motorsports
Value $300.00
#5. Andrea's Restaurant $50.00 gift card and cookbook
Hampton Inn Metairie 2-Night Stay with breakfast
4 National WW2 Museum tickets including Beyond All Boundries/Final Mission
Value $475.00
#26. Houmas House Plantation tour for 2 guests
Picnic Basket
25 Women Who Survived Cancer Book
Value $120.00
#32. Set of two Peter Briant 12.5" x 16.5" Prints - "Rigolets Pass" & "New Basin Lighthouse"
Lenox Crystal Scalloped Bowl
Value $ 160.00
#27. Nottoway Plantation Resort - 1 Night Stay with breakfast and tour of Nottoway Plantation
Tour for 2 for at Houmas House Plantation
Value $300.00
#30. World Trade Center Scarf and Tie set
$50 Gift Certificate for D & D Professional Dry Cleaning Services
Value $160.00
#13. GNO Inc Scarf and Tie set
Charleston Shoe Company $50.00 gift certificate and 50% off coupon
D & D Professional Dry Cleaning $50.00 gift certificate
Value $210.00
#23. Adventure Quest Laser Tag - Mayan Birthday Party for up to 12 people including 3 indoor attractions, 2 slices of pizza per person, party room, t-shirt and unlimited drinks
Value $259.00
#24. Country Inn and Suites Metairie - 2 night stay with breakfast
Zea Rotisserie $25.00 gift card & sauce basket
Airboat Adventures Swamp Tour for 2 people
Value $ 420.00

#34. Louisiana Life Magazine, 1 - year subscription
4 Ogden Museum of Southern Art Passes or Ogden After Hours
Signed "At the Festival" Kalle' Print 16"x20"
Value $ 104.00
#6. 2017 Satchmo SummerFest Silkscreen Print
6 passes to the Zoo, Aquarium, Insectarium & Butterfly Garden or Entergy Giant Screen Imax.
Audubon Nature Institute Backpack and White Alligator plush
Value $260.00
#9. Drew Brees autographed helmet and poster
Priceless
#1. Biltmore House and Gardens gift basket with tickets, souvenirs and more
#2. 1 Night stay at A Chateau on the Bayou Bed & Breakfast in Raceland
$50 gift certificate for lunch or dinner at Fremin's Restaurant in Thibodaux
Tour of Donner-Peltier Distillery along with a cocktail and tasting
Value $210.00
#7. 4 Tickets to a 2018 April Babycakes game and opportunity to sing Take Me Out to the Ball Game during the 7th Inning from the Press Box
4 - 60 minute jump passes for Sky Zone Metairie, 4 pairs of SkySocks, one XL pizza and 4 drinks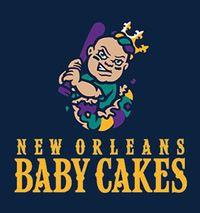 Value $ 260.00
#3. Experience Jefferson Getaway Package
2 night stay at Country Inn & Suites Metairie
4 Passes to the National WWII Museum includes Beyond all Boundries and Final Mission
2 tickets to the Louisiana Seafood Festival donated by the Louisiana Hospitality Foundation
$50.00 Ralph Brennan Restaurant Group Gift Card that can be used at Brennan's, Red Fish Grill, Ralph's on the Park, cafe' noma, Heritage Grill, or cafe' b.
$50.00 Acme Oyster House gift card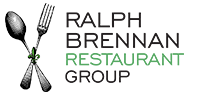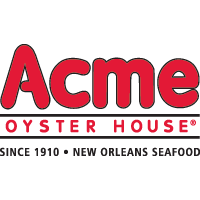 Value $568.00
#10. 1 Night Stay at Intercontinental New Orleans
2 passes for the Historic Battlefield Cruise on the Creole Queen
$50.00 Gift Card for Crescent City Brewhouse
Value $268.00
#15. New Orleans Hotel Collection Hotel Stay
4 Mardi Gras World Tour Tickets
4 Hop On - Hop Off Double Decker Bus Passes from City Sightseeing New Orleans
$50.00 Cornet Restaurant Gift Certificate
Value $480.00
#19. 2 - Night Stay at Candlewood Suites Avondale
Airboat Adventures Swamp Tour for 2 people
Value $350.00
#17. Intro Pole Class at Pole Perfect Fitness for 2 people
30 - day weight loss program from SOZA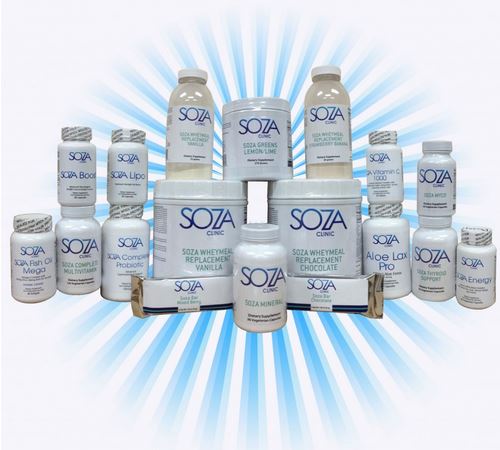 Value $440.00
#18. $75 Gift Certificate for Professional Makeup Services from Beauty by Baylee
Supercuts Haircut, Mousse and Backpack
$50 New Client Brow Wax from Hi-brow Beauty Bar
Value $175.00
#21. 2 - Night Stay at Le Meridien New Orleans
2 passes for Ogden After hours or Ogden Museum of Southern Art admission
2 tickets for a Sunday Jazz Brunch on Steamboat Natchez
2 Hop on Hop off Double Decker Bus Passes from City Sightseeing New Orleans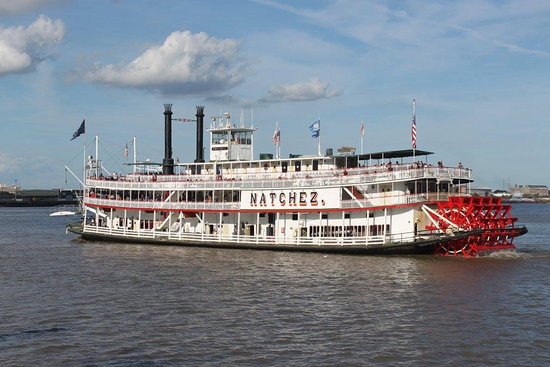 Value $500.00
#35. $100.00 Gift Certificate to TripShock.com
Louisiana Office of Tourism Backpack
Value $110.00
#12. One Year Membership to New Orleans Chamber of Commerce
One Year Subscription to LA Politics Weekly
One Year Membership to Hispanic Chamber
One Year Membership to Jefferson Chamber

Value $675.00
#11. $100.00 gift certificate to Tujague's
Framed New Orleans Print courtesy of New Orleans Snapshots
Value $150.00
#8. New Orleans Ghost Adventures private walking tour for 28 people
Value $700.00
#4. $150.00 Lakeside Shopping Center Gift Certificate
Value $150.00
#14. 2 Tickets to the Gray Line Original Cocktail Tour
2 Pick Your Passion shot glasses
New Orleans Classic Cocktails and Spirited Recipes book courtesy of the New Orleans Convention & Visitors Bureau
Fleur de Lis Cork Art from Wine Cork Creations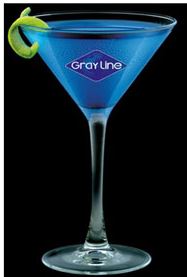 Value $110.00
#16. 1 - Night Stay at the Wyndham French Quarter with Complimentary parking
Gift Basket of New Orleans items
$50.00 gift card to Ole Saint Restaurant
2 free cocktails at Ole Saint Restaurant
2 tickets to Ogden Museum of Southern Art Museum or Ogden After Hours tickets
Value $277.00
#22. 4 passes to BREC's Baton Rouge Zoo
4 train rides and a photo opportunity with an ambassador animal
Value $100.00
#28. $75.00 gift certificate to the Court of Two Sisters & Court of Two Sisters Cookbook
Bubba Gump Shrimp Co. gift basket with apron, pot holder, kitchen utensils and towels
80 Quart Boiling Pot
Value $150.00
#20. Tommy Bahama 2 Wooden Candleholders and 3 Candles
#29. 4 Tickets to Gulf Islands Water Park and Zip'N Fun Adventure Park
T-shirt and Beach Mat
Value $250.00
#25. $200.00 Gift Card for Tiffany & Co. courtesy of East West Marketing Corp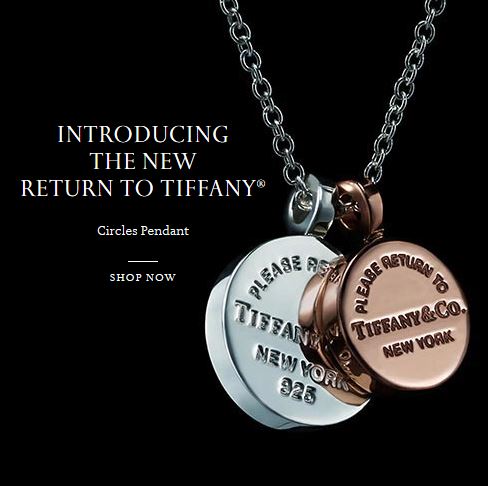 Value $200.00
#36. 4 Tickets to Gulf Islands Water Park and Zip'N Fun Adventure Park
T-Shirt and Beach Mat
Value $250.00
#33. 3 private pilates lessons at Pilates Perfect
Free haircut at Supercuts, Hair Mousse and Backpack
Value $220.00
#31. 2- Night stay at Le Meridien
2 tickets for Sunday Jazz Brunch on the Steamboat Natchez
2 tickets for any 1 - hour Royal Carriages group carriages tour
2 passes for Ogden Museum or Ogden After Hours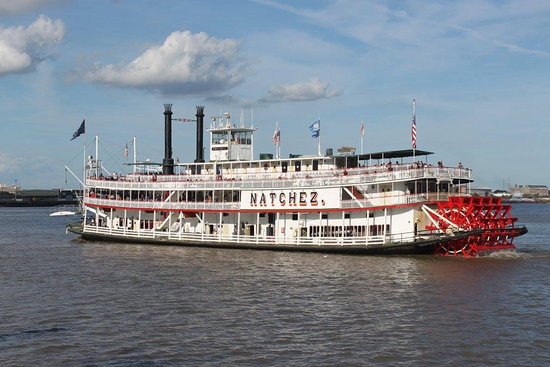 Value $500.00
#38. Girlfriend Getaway for Vintage Market Days of SE Louisiana courtesy of Tangipahoa Parish CVB
4 Weekend Passes to Vintage Market Days & a $100 shopping voucher
Value $140.00