Biennial "Passport to Fashion" Luncheon Fundraiser
Our Biennial "Passport to Fashion" Luncheon Fundraiser was expected to take place in 2021

(every other year)

but unfortunately Covid 19 changed things!



We look forward to having a great event in 2022!
To see everything that happened at our 2019 event which raised over $18,000,
check out the details below.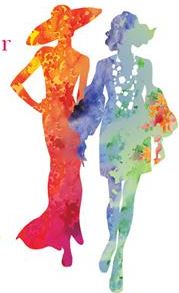 2019 MSWIT "Passport to Fashion" Fundraiser
MSWIT, CAGNO,
the New Orleans Family Justice Center,
the
UNO Hotel Restaurant & Tourism Master's Program Scholarship
Copeland Tower Hotel Metairie
2601 Severn Ave., Metairie, LA 70002
Get your Passport stamped at our Travel Marketplace
for a chance to win TWO ROUNDTRIP TICKETS ON
It's too late to mail checks but if you would like to drop off a check to one of our committee members, email mswitevents@gmail.com.
Tickets can be purchased online via the Eventbrite link below*
*Convenience fee will apply
RED CARPET SPONSORS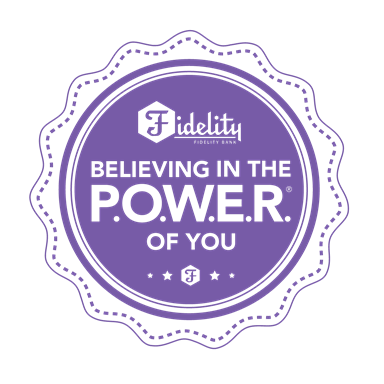 RUNWAY SPONSORS
FASHIONISTA SPONSORS
MEDIA PARTNERS
IN - KIND SPONSORS
A TABLE OF 8 IS $360.00 AND INDIVIDUAL TICKETS ARE $45.00
MSWIT's primary objectives are to provide opportunities for women in the travel and tourism industries to network locally, nationally, and internationally with contacts that will contribute to their professional and personal growth and to encourage and assist women to improve their knowledge and experience through educational programs.
Our partner charities:
Cancer Association of Greater New Orleans (CAGNO), a non-profit United Way community impact partner, prides itself in protecting and defending the community against cancer through education, outreach, research and assistance of needy cancer patients. CAGNO's patient services program provides vital prescription medications and necessities to cancer patients who otherwise would have to do without.
New Orleans Family Justice Center is a partnership of agencies dedicated to ending family violence, child abuse, sexual assault, and stalking through prevention and coordinated response by providing comprehensive client-centered empowerment services in a single location.
University of New Orleans Hotel Restaurant & Tourism Master's Program Scholarship - a $500 award will be awarded to an outstanding student in the Master's Program.
Heartbeat NOLA - MSWIT will purchase our first defibulator through Heartbeat NOLA with the intention of having it installed near the St. Louis Cathedral where businesses around the square will know where it's mounted and how to use it.
COME JOIN THE FUN!
12:30 - 1:30
Travel Industry Vendors from around the State of Louisiana will be displaying information about their area attractions as well as individual attractions offering special information and incentives to attendees. Complete your "Passport" by receiving a validation from each exhibitor to enter our very special Passport Door Prize: TWO ROUNDTRIP TICKETS ON

jetBlue Airways

! Additional tickets for a chance to win the Door Prize may be purchased at $10 each!
While waiting for the lunch to begin, visit our unique "Parade of Prizes", purchase tickets, then drop a ticket(s) into the individual bags by each specific prize YOU want to win.
"BOTTOMLESS MARTINI & MIMOSA BAR" -- Purchase your very own "take home" souvenir MSWIT glass for just $10 and enjoy Martinis oe Mimosas the whole afternoon!
1:30 - 2:30
Copeland Tower Hotel will provide a delicious lunch and, while eating, our host chartities will speak about their organization, give testimonials and explain why events like these are so important to their existence.
2:30 - 3:30
The "LADIES OF MSWIT" will provide our very special fashion show!
After the fashion show, "PARADE OF PRIZES" WINNERS and Passport Doorprize Winner will be announced.
Sponsor Details...
I would like to sponsor the 2019 Fashion Fundraiser to benefit MSWIT, CAGNO, the New Orleans Family Justice Center and the UNO HRT Master's Program Scholarship & Heartbeat NOLA at the following level:
_______ Red Carpet Sponsor - $750
 Five (5) minute sponsor presentation to the group
 Tabletop display
 Sponsor name listed on event invitations and all email correspondence
 Sponsor logo on menu cards at each place setting
 Sponsor logo on digital and print signage at the event
 Priority reserved lunch table for eight (8) guests
 Literature in each goody bag

_______ Runway Sponsor - $550
 Tabletop display
 Sponsor logo on menu cards at each place setting
 Sponsor name on digital and printed signage at the event
 Priority reserved lunch ½ table for four (4) guests

_______ Fashionista Sponsor - $350
 Sponsor name on digital signage at the event
 2 tickets to the event