2019 Passport to Fashion Fundraiser (Press Release)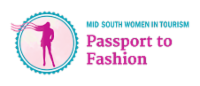 FOR IMMEDIATE RELEASE: Media contact: jandressler@outlook.com
July 29, 2019 (504) 289-9233

Mid South Women in Tourism (MSWIT) is pleased to announce that its Biennial Passport to Fashion Fundraiser will be held on Saturday, September 7th from 12:30 -3:30 pm at Copeland Tower in Metairie. Funds raised will help support the Cancer Association of Greater New Orleans (CAGNO), The New Orleans Family Justice Center and Heartbeat NOLA, as well as a scholarship award for a student in the UNO Hotel, Restaurant and Tourism Master's Program.
Sponsors for the event include Fidelity Bank, former Jefferson Parish President John Young, Louisiana Seafood Board, Councilwoman-at-large Cynthia Lee-Sheng, Councilwoman Jennifer VanVrancken, Von Mack Agency, the UNO Lester E. Kabacoff School of Hotel, Restaurant and Tourism Administration as well as many others.
Fashions for the Fashion Show will be provided by Stein Mart. There will be a Travel Marketplace with vendors from all around the State of Louisiana and a chance to win the door prize for two tickets on JetBlue Airways. The festive afternoon also features a Parade of Prizes, entertainment and bottomless martinis and mimosas.
Tickets to the fundraising luncheon are only $45 for individuals or $360 for a table of 8 and may be purchased at http://www.mswit.com/fashion-fundraiser.html
###
About MSWIT: The primary objectives of the organization, which is comprised of 110 women in all areas of tourism, are to provide opportunities for women in the travel and tourism industries to network locally, nationally, and internationally with contacts that will contribute to their professional and personal growth, and to encourage and assist women to improve their knowledge and experience through educational programs.