MSWIT's January 17th Dinner to take place at The Cannery
MSWIT Members...
Our Installation of our 2023-24 Officers and Board will take place at our DINNER meeting on Tuesday, January 17th at The Cannery located at 3803 Toulouse, just off Carrollton Avenue (with plenty of free parking steps away from their front door.)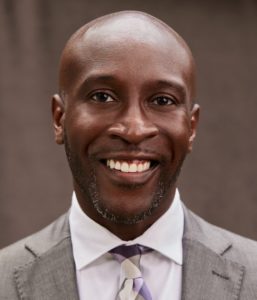 January Speaker - Davon Barbour
President & CEO - Downtown Development District
Just about a year ago, Davon Barbour left California to try to resurrect New Orleans as one of the best cities in the nation. With a professional background in economic and community development and retail atrraction and retention, he assumed the leadership of the Downtown Development District, a business improvement district that provides enhanced economic development, cleaning and safety services in 160 block area bounded by Iberville St, the Pontchartrain Expressway, Claiborne Ave and the river. His goal is to carry a world class downtown that leverages the assets within the district to create prosperity for all of us. He states "At the end of the day, success is when someone says I opened a business in New Orleans and the DDD was great to work with".
We are so honored to have Davon Barbour as our speaker to address the DDD's programs geared to help our visitors as well as safety concerns for many of us who work in the CBD.
COST: $40/Members + $45/Guests
Dinner count guarantee is due by Friday, January 13 so please RSVP as soon as possible.
To RSVP, please reply to this email or email bobbimannino@gmail.com directly if you have any questions or would like to bring a potential member with you.
To Pay Online with credit card, please click

HERE

and

fill in the total amount of your payment.

If you prefer receiving an advance invoice, we can do that as well.
--SAVE THESE DATES/Mark your calendars --
Tuesday, February 28 -- 11:30 am -- LUNCH Meeting at Riccobono's PEPPERMILL Restaurant on Severn St. in Metairie
Tuesday, March 28 -- MSWIT's Annual Bus Field Trip -- Louisiana River Parishes/LUNCH at Houmas House
Wednesday, April 26 -- LUNCH Meeting at UNO HRT Culinary School Banquet Room
Tuesday, May 23 - DINNER at Rooftop on Basin
Tuesday, June 27 - DINNER at the Hyatt Centric FQ
Tuesday, July 25 -- DINNER at

Game On Social Hub - 2421 Veterans Hwy.
Accepting recommendations for meeting locations for August through December, 2023